Meet Dr. Jacqueline Perron-Smith
Why Chiropractic?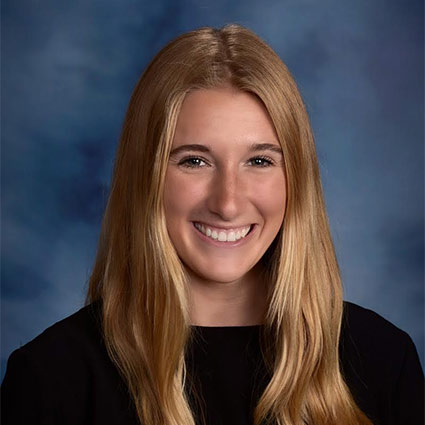 Growing up under chiropractic care, Dr. Jackie didn't think much about getting checked and adjusted. It was only as she got older and more involved in sports that she noticed how impactful and important staying health was, as her teammates got injured, sick and couldn't recover easily. Dr. Jackie continued to excel in athletics and her passion for health and wellness grew, so when thinking about her career path, chiropractic became the obvious choice. With her athletic background, Dr. Jackie was confident she would take a deep dive into sports chiropractic, which she does love, she began to see how important the foundational work was and adopted the "why fix broken adults, when you can grow healthy kids". Her passion for pediatrics and pregnancy continues to grow and has an incredible desire to share her knowledge with the pregnant moms and kiddos in her community.
EXPLORE OUR SERVICES

An Education in Chiropractic and More
Jacqueline Perron-Smith earned doctorate of chiropractic at Life Chiropractic College West, graduating Magna Cum Laude in 2022. She earned her bachelor's degree at Dartmouth College, majoring in neuroscience while also being a part of the D1 Track & Field program there as a sprinter. Dr. Jackie is currently completing her CACCP certification with the International Chiropractic Pediatric Association (ICPA); allowing her to become even more knowledgeable about how to take care of pregnant mamas and kiddos. Additionally, she completed her FOCUS certification, allowing her to be specialized in working the kids and adults with developmental, learning & socialization challenges. Dr. Jackie has been under chiropractic care from a young age, as her mother is a chiropractic in Dr. Jackie's hometown of Montreal, Canada. Due to Dr. Jackie's personal experience of being under care her whole life, she can definitely speak to how chiropractic care has impacted her life and development. Dr. Jackie is energetic and her positivity is contagious, making everyone she interacts with smile. She is beyond thrilled to be part of the Coastal Family Wellness team and to be starting her career in such an amazing place.
In her free time, Dr. Jackie loves to read, camp and hike. She especially loves being in the outdoors with her dog Ellie! She has also recently joined the SF City Speed Track team, bringing her back to her college days of being part of a team and competing around California, specializing in the 400m.
Book an Appointment Today
Dr. Lisa & Dr. Jackie would love to help you get back to living life to its fullest. Are you ready? Contact us today, we're here for you.

Dr. Jacqueline Perron-Smith | (650) 359-6800