Pregnancy Chiropractic at Coastal Family Wellness
While drug-free chiropractic care is beneficial during every stage of pregnancy, it's also helpful preconception. Often, women may carry a toxic load into pregnancy from foods they're eating. We provide nutritional counseling that can help women to sustain a healthy pregnancy. Moreover, because chiropractic adjustments can reduce or eliminate nervous system interference, it may become easier to conceive.
Benefits of Chiropractic During Pregnancy
Restore pelvic balance
Control nausea or "morning sickness"
Relieve back pain
Reduce labor and delivery time
Dr. Lisa provides gentle care to pregnant women. "We're removing imbalances within their body," she says. "Chiropractic is about working with the woman's natural body movements and improving range of motion and functionality."
With chiropractic, pregnant women can often avoid various medical interventions such as forceps, suction and C-sections during the birth process. Dr. Lisa's goal is to support moms-to-be in their birth goals, including home births. She had three home water births herself and brings a wealth of experience to the table.
She collaborates with midwives, doulas and, when needed, medical professionals as well.
Optimal fetal alignment, which is the head down position, is the proper birth position.
This technique helps align the mom's pelvis so your baby is encouraged to move into that positioning.
When your body is properly aligned, most moms find labor to be faster, with less need for intervention. Your baby will be healthier as a result.
Many moms find themselves facing a gap in care from delivery to their 6-week checkup. Dr. Lisa follows her mom's through the entire pregnancy and the initial stages of post-partum. While birth is definitely a stressful event for your baby, it's traumatic for you as well.
Dr. Lisa emphasizes the importance of checking both mom and her newborn as soon as possible after birth. Treatment promotes faster healing and helps you bounce back easier from the birth experience.
Your treatment plan carries you through this period before moving you into family care.
Contact Us Today
If you are pregnant or would like to become pregnant, contact us today to book an appointment.
CONTACT US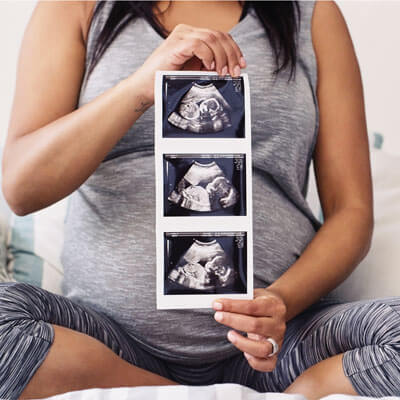 Pregnancy Chiropractic Pacifica, Rockaway Beach CA | (650) 359-6800