Coastal Family Wellness Reviews
At Coastal Family Wellness we love when patients share with us their feedback and comments after chiropractic care. Please read our patient testimonials below to see what other people have achieved through their tailored treatment plans with us.
Share your stories too! Click here to send us your feedback so that we can help to spread the word about the benefits of natural Coastal Family Wellness care.
For more information or to schedule an appointment call (650) 359-6800 today.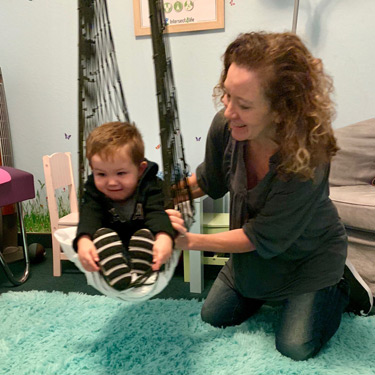 What Our Pacifica Patients Say
"Lisa is professional, knowledgeable, and an asset to our community. Thank you for your loving care."
- Gary M.
"Total Next Level Wellness….I went in for back issues and had no idea how much support I would receive for my allergies, digestion and overall wellness as well. Dr. Lisa is one of those rare, wise holistic healers that I feel so fortunate to have right here in Pacifica. My back was consistently going out on me and with each new episode they became more and more debilitating. After several regular adjustments and a new care protocol my back is on track and holding together without any major incidences in 6 months. I learn so much from Lisa every visit. She also specializes in kids, pregnancy, and injury care. Never expected to visit a chiropractor and meet someone so passionate about healing the entire body."
- Carri G.
"I've been a patient of Dr. Lisa for over 15 years! She initially helped me with my shoulder issues after my internist referred me to an orthopedic specialist; we worked on that for about six months after that we focused on allergies and wellness. 15 years later, I still see her consistently. Her approach to wellness is perfect for lifestyle. She keeps up to date with new and modern techniques and applies them in her practice. She's my first stop for any health and well-being concerns. I highly recommend Dr. Lisa for anyone in any stage of their wellness journey!"
- Ron G.
"Dr. Lisa is a godsend! She keeps me aligned and healthy. I have two chronic issues that are much improved and manageable since I've been going to her (about a year and a half). Her office is calm, and the vibe is relaxing. Support staff is also excellent!"
- Sally M.
"Dr. Lisa has worked with my son since he was a year old. After every session with her he sleeps more sound and has such a better attitude. I also was grateful that she was able to squeeze him in the times he wasn't feeling well, or bumped his head. She is gentle and patient with him and always takes the time to answer any questions that I have. – R. S."

Coastal Family Wellness Reviews | (650) 359-6800